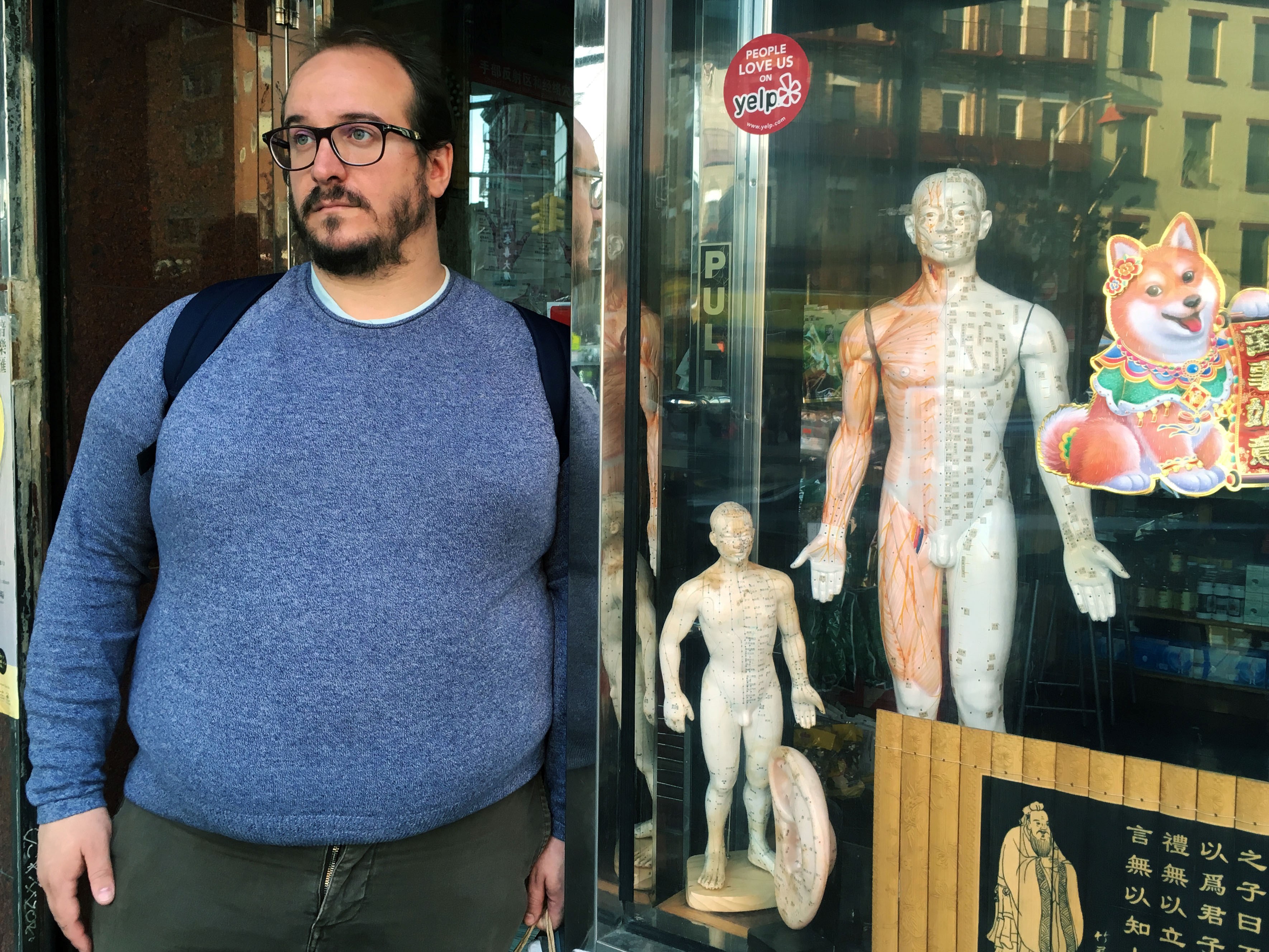 Meat podcast's host Jonathan Zenti is an overweight man (technically "obese"). Winner of the TC/RHDF 2018 Skylarking Award.
He explains how the shape of his body and the diets he underwent in his life has often caused him to question his identity.
Host's Fat was produced by Jonathan Zenti and edited by Cathy Fitzgerald for the podcast Meat , originally created as part of Radiotopia's Podquest competition.
---
produced by
Jonathan Zenti (@jonathanzenti) is an independent radio producer based in Rome, Italy.
---
Featured in
---
May we recommend…
2011 / 27:40

Bob Hill, 86, has been dancing on and off since he was 16 years old.

2013 / 20:36

The invention of the microphone changed many aspects of modern life beginning in the late 1800's, but today most of us take these simple machines for granted.

2011 / 07:01

We may be a bit biased subject-wise, but here's a delightful, sound-rich exploration of an endangered sport and community in Maine that's got it all: history, suspense, expertise and devoted participants both human and winged.